You can check the status of your claim in your ShipSaver account. Just follow these steps:
Go to https://www.shipsaver.com and login.
Go to the Shipments page and find the lost/damaged shipment by searching with the tracking number, item number, or customer name.
You can also find all your claims using the Claim Filed filter.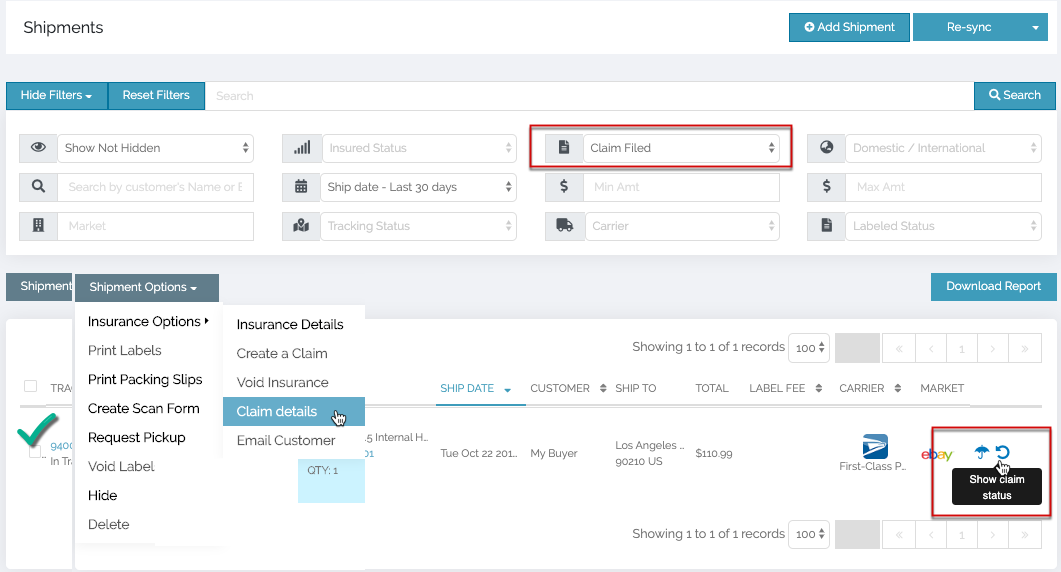 This will take you to the claim details page, where you will see the latest information on your claim status.